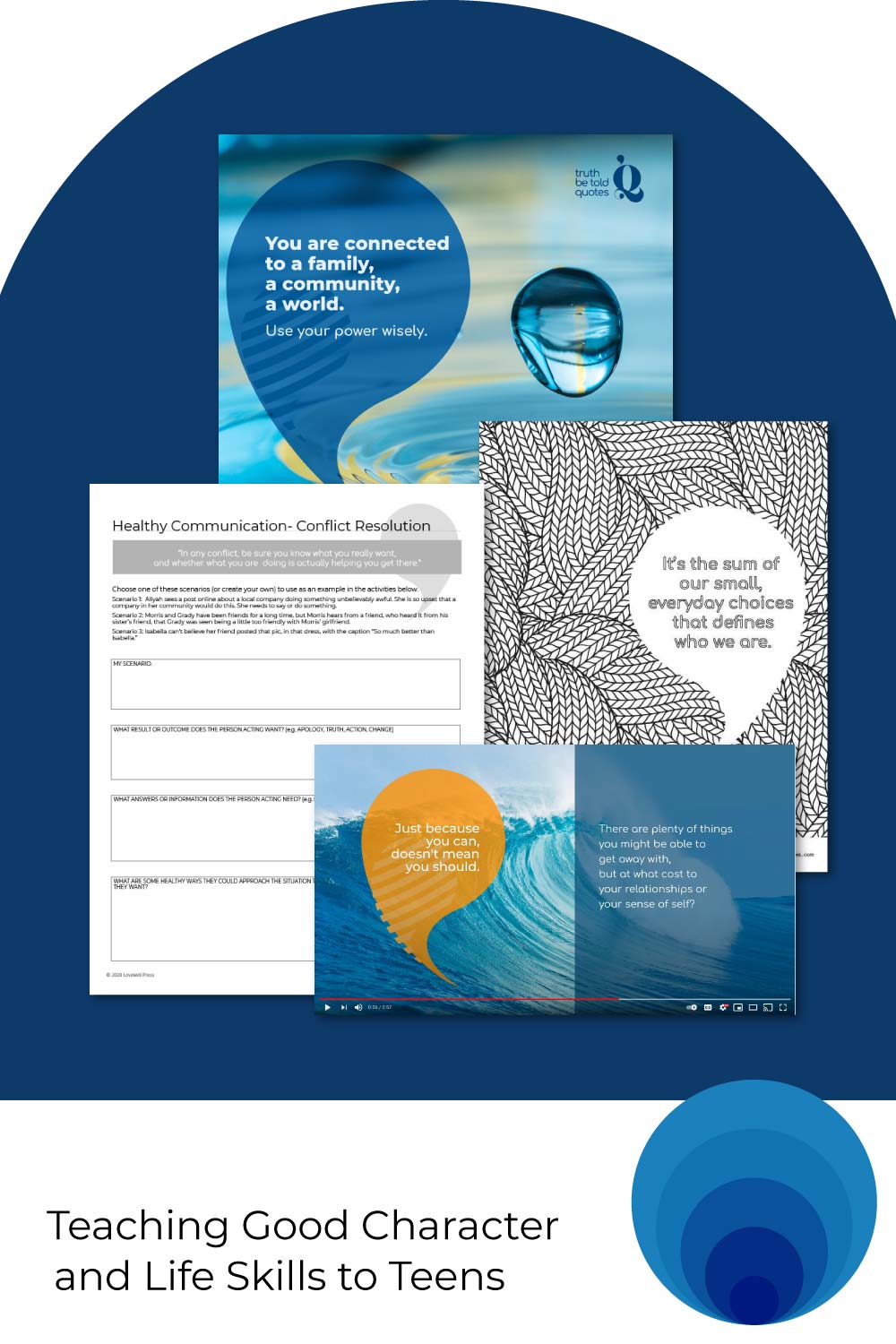 Teaching teens about good character and responsible choices
Resources | Teens & Young Adults
Teen life is a time of growth, as teens figure out how to think independently, and make choices that affect the next phase of their lives. Research shows, they're looking for help to develop real life skills that will guide them as they shape their future selves.

These resources, from Colleen's Truth Be Told Quotes series, give teens the honest, real world advice they're seeking. Find shareable quotes, activities, journaling and writing prompts, videos, and straight-up inspiration to take on the hard task of becoming a responsible, healthy adult.
Full catalog
Jump straight to the full catalog at the Truth Be Told Quotes Website.
Resources for building character in teens