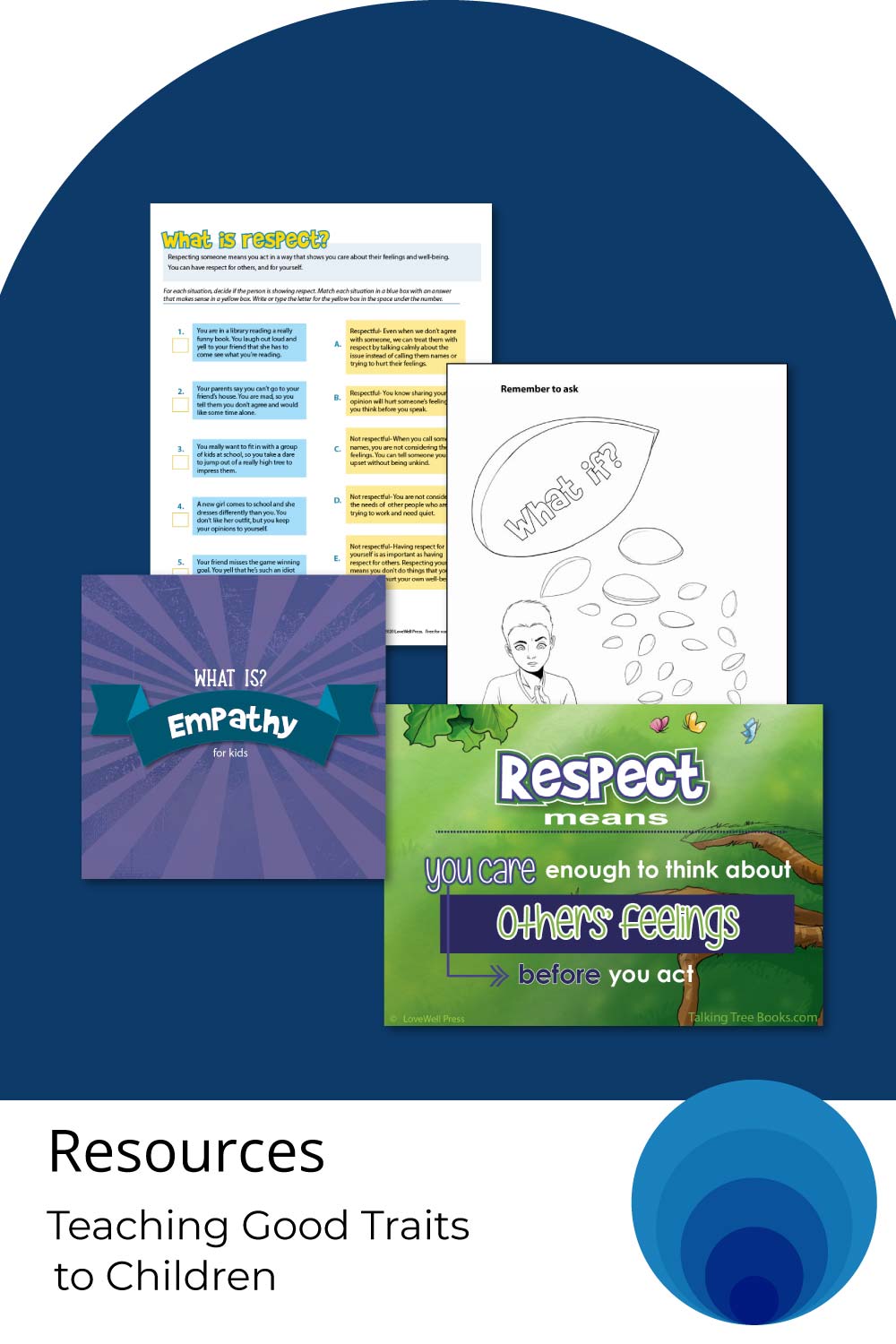 Teaching kids about good values and social skills
Resources | Elementary School-aged Children
Looking for an engaging way to teach elementary school aged children about good traits, like honesty, respect, responsibility, and kindness? Colleen's Talking with Trees series hosts a huge collection of teaching resources, including worksheets, coloring pages, presentations, videos, bulletin board posters, and more. Whether you use them with one of our free lesson plans or on their own, these teaching resources get to the heart of what it means to have good values.
Used in curricula around the world
Talking with Trees teaching resources are used in elementary schools and homes around the world. Each year, more than 100,000 are downloaded and are used along with our books, or on their own.
Full catalog
Jump straight to the full catalog at the Talking with Trees Website.
Resources for teaching values to children